Loving Jesus!
Loving Others!
Serving Both!
Our heartbeat is to reach people with the love of Christ. We believe that Jesus is the ONLY way; that He has a purpose for you; and that when you live your purpose, joy will come.
​
We are located at 606 15th Street in Middlesboro, KY.
Join us at 10:30 Sunday Mornings.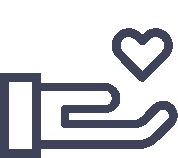 "Whoever is generous to the poor lends to the lord, and he will repay him for his deed."